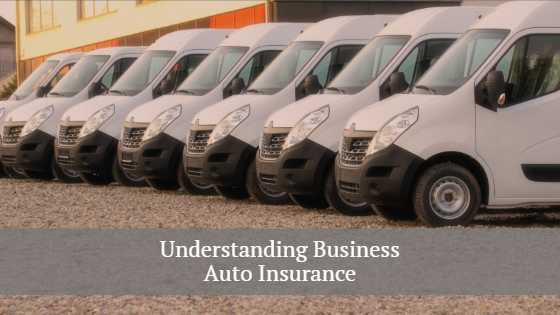 Understanding Business Auto Insurance
Launching and running a business is not an easy task. From business plans to marketing plans to researching insurance, there is always something on your to-do list.
Business insurance
is often difficult for business owners to navigate unless they want to spend hours researching and reading technical terms. If you are shopping for business insurance, it is a good idea to schedule an appointment with a local and trusted agent. They will be able to guide you through the process and help you pick the right policies.
Do I Need Business Auto Insurance?
One of the questions we often hear is whether or not a business needs to buy commercial auto insurance. It really depends on the business, but if you or your employees use any vehicle owned by the business or individual for business purposes, some form of commercial auto insurance is necessary.
Some business owners assume their personal auto insurance policy will cover any accidents. If an accident occurs while using a personal vehicle for business, there is no coverage. Business use is a common exclusion in personal auto insurance policies.
What is Business Auto Insurance?
Business auto or commercial auto insurance protects the business or organization financially for a covered claim. When a covered accident occurs, the insurance company pays for property damage and bodily injury expenses minus the deductible. It can also cover legal fees in the event a lawsuit arises. The policy can also include medical payments coverage which pays medical expenses for those in your vehicle no matter who was at fault. Collision, comprehensive, and uninsured/underinsured can also be added to the policy.
How is Business Auto Insurance Different?
There is one main difference between business auto insurance and personal auto insurance.
For a driver to be covered on a business insurance policy, they have to be listed on the policy. Businesses with high employee turnover can struggle with remembering to call their insurance agent, but it is imperative that they do. If a new driver is in an accident and not listed on the policy, coverage will be denied.
How Much Does Business Auto Insurance Cost?


The cost of business auto insurance varies depending on the company. To assure you don't overpay for coverage, it is best to work with an independent agent that has access to multiple carriers.