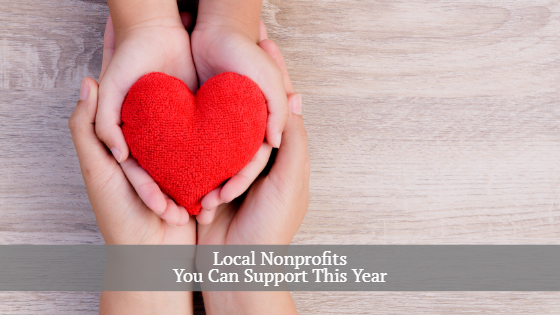 Local Nonprofits To Support This Year
Supporting local nonprofits in Hanover PA is a great way to ensure a vibrant local community as well as a wonderful way to make a lasting difference. Whether you are an individual or an organization, you can play a critical role in helping nonprofits achieve their goals. Here are seven local nonprofits you can support this year.
Roots for Boots
was founded by Christy Lucas out of a desire to serve those who served their country in the armed forces. Roots for Boots provides much needed help to our country's veterans. Their goal is to meet the needs of military families by providing assistance based upon each person's specific needs. Past projects have included access ramps to homes, roof replacements, and a trac vehicle for a double amputee. Find out how you can help out either financially or by utilizing your skill sets for project help by visiting
www.rootforboots.com
.
Thrive Ministry
is an answer to a need to help women harmed by the tragedy of domestic violence. Julie Sharrow, the founder, is driven by her own experience as a survivor of domestic violence, homelessness, and attempted suicide. Thrive Ministry helps women start a new life free from their abuser. Through Thrive Ministry's efforts, survivors are shown their true identity and how to leave the cycle of abuse behind. The ultimate goal is to go from surviving to thriving. Visit them at
www.thrivepa.org
.
New Hope Ministries
provides various services in the communities in which they serve. They provide food and basic needs to those such as seniors with fixed incomes, people with disabilities or suffering a debilitating illness, victims of job loss, and those suffering from spousal abandonment. New Hope also provides those unemployed with stability and workforce programs to aid in finding them stable work. Additionally, New Hope reaches out into the communities they serve and provides youth programs for at-risk children and youth. Learn more at
www.nhm-pa.org
.
For the Love of a Veteran
aims to give aid and raise funds for military families in need as well as homeless veterans. They also strive to raise awareness of the fight against PTSD (Post Traumatic Stress Disorder). Their outreach includes providing aid to make those who serve their country a little easier. This includes finding creative ways to send a little love from home, helping support their family while they are deployed, and helping in the fight against PTSD. More can be found at
www.fortheloveofaveteran.org
.
The Eichelberger Performing Arts Center
provides cultural enrichment and educational experiences for both youth and adults in the greater Hanover area. Housed in the former Eichelberger High School, the building is now home to a variety of entertainment acts such as country music star Sara Evans, comedian Rob Schneider, and Celtic Angel Ireland. Local theatre takes center stage as well with productions from PA Theatrical Arts, including The Little Mermaid and Alice in Wonderland. Learn more at
www.theeich.org
.
Coats of Friendship
aims to make the world a little warmer by providing coats to those in need. Starting simply in 2015, giving away 85 donated winter coats in two parks in York, PA, the program has grown to distribute over 2,500 coats in York County. The organization now also distributes sweaters, scarves, gloves, socks, sweatshirts, and hoodies. To find out how to help, visit
https://coatsoffriendship.wixsite.com/website
.
The Adams County Rescue Mission
serves the greater Adams County area by providing assistance to the hungry, homeless, abused, and addicted through a variety of outlets. The Agape House provides shelter and a program that integrates displaced women and families back into the community. Their Men's Shelter provides a home to up to 30 men who genuinely desire to recover from addictive behaviors such as drug or alcohol abuse. The Rescue Mission's Thrift Shop provides revenue for the Mission as well as vouchers to families in need of household goods and clothing. Find out more at
www.adamsresucemission.org
.