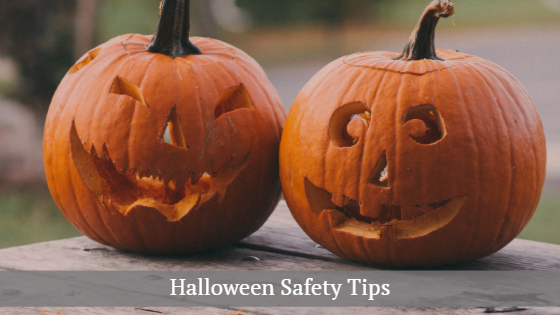 Halloween Safety Tips for Homeowners



Halloween season is upon us and that usually means fun decorations, pumpkin carving, and trick-or-treat for the kiddos. Unfortunately, this also means some increased risk as a homeowner when it comes to your liability. Here are some safety tips for you for this exciting holiday.
Supervise – Adult supervision when it comes to decorating, pumpkin carving, and trick-or-treat is paramount in preventing accidents. If you are having other children over to do a group carving, or are responsible for other kids while trick-or-treating, this can increase your chance for a liability claim. Be sure to always keep an eye on the kids and watch out for potential accidents like tripping or cutting.
Paint – While masks are fun to wear for many children, it may be a good idea to use face paint instead. It will help them see better when walking around the neighborhood collecting their treats. Get creative!
Candy – You probably already know there is a risk when taking candy from strangers, but your kids may not be aware. Check their candy before they pop it in their mouth. Make sure you ask parents if their kids have any allergies before you give them candy as well.
Lights – Not all neighborhoods are well-lit so be sure to carry a flashlight so you can see where you are going. Placing glow sticks around your children's necks is helpful for drivers to see them better as well.
Pumpkins – Liability isn't the only concern when it comes to your home, but fire is something to keep in mind too. Instead of using real candles in your carved pumpkins this year, consider glow sticks or LED powered candles.
The holidays are a good time to take a look at your homeowner's insurance policy to make sure your limits are sufficient. Things could have changed since you wrote your policy, so contact us today for a review before the season is in full swing.