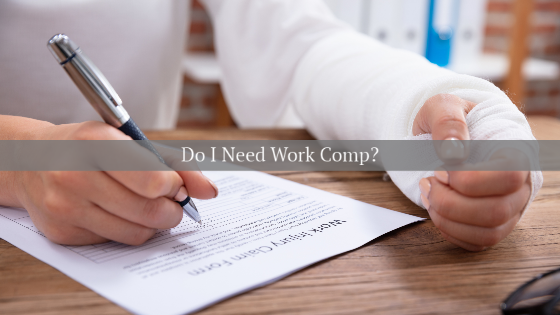 3 Reasons You Need Workers' Compensation

Workers' compensation is an insurance policy that protects employees due to workplace injury. It even protects a business owner from lawsuits arising out of those accidents. Owning a business comes with both financial freedom and a lot of responsibility. As a business owner, you are legally responsible to protect your employees and make the workplace safe. While you may take every possible precaution to ensure that your business is a safe place to work, accidents can happen regardless. Here are 3 reasons you need Workers' Compensation insurance.
State Requirements
Most states require business owners to carry workers' compensation coverage. It is not just to protect employees should they be injured on the job by providing medical and lost wage coverage, but it also protects you as the business owner from being sued for workplace accidents. Even if you live in one of the few states that do not require a business to provide workers' compensation, you may still be held legally liable if an employee is injured on the job. This includes being off premises while still on the clock.
Employee Benefits
Workers' compensation pays for medical expenses, lost wages, and even death benefits to spouses and dependents. It even provides coverage for workplace illness and rehabilitation. Some employees will see this as a massive benefit versus a business who may not carry workers' compensation. An employee would be taking a significant risk working for a company that does not carry some coverage in case they become hurt.
Contractural Requirements
If you do business with other businesses, they may require you to carry workers' compensation. This is very common in general contractor and subcontractor relationships. Even as a sole-proprietor, another company that hires you for a job can require you to carry it.
Workers' compensation is an important insurance policy that, as a business owner, is imperative for you to have to protect yourself and your employees. If you do not currently have a policy, contact Rumbaugh Insurance today to discuss all your options for protecting your business.