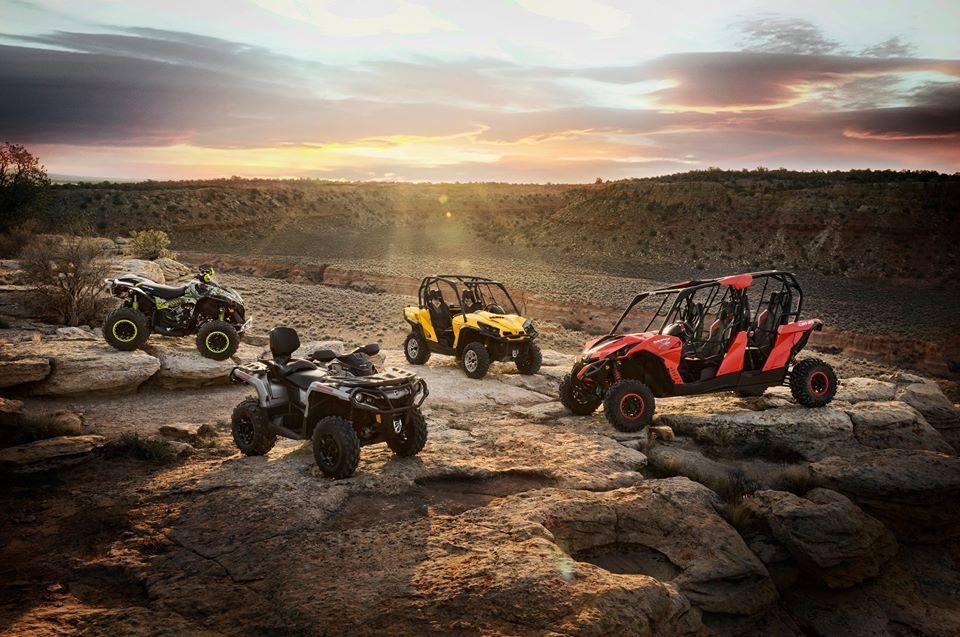 Motorsports Insurance in Hanover, Gettysburg, Spring Grove, and Littlestown, PA
Pennsylvania and Maryland offer plenty of ways to get outdoors and enjoy our beautiful surroundings. Many Pennsylvania and Maryland residents buy recreational vehicles to enhance the experience. Whether you have an ATV (All-Terrain Vehicle), dirt bike, golf cart, or snowmobile, you need the right insurance to protect yourself and your family. Rumbaugh Insurance offers customized coverage options to protect the adventurous.

Why do you need motorsports or ATV insurance?
A good insurance agent educates their customers on the importance of all types of insurance. But, surprisingly, many recreational vehicle owners still think their "toys" are covered on their homeowners and auto insurance policies no matter their location. Once your motorsport vehicle leaves your property, there is no coverage under your home insurance. Before you hit the trails, golf course, or take off to travel unexplored territory, make sure you have the right insurance in place for your recreational vehicle.

What does a motorsports or ATV insurance policy cover?

The best ATV and motorsports insurance policies provide coverage for your vehicle and increased medical coverage for accidents. Coverage for your ATV, dirt bike, or golf cart includes protection against theft and fire on the road, in addition to damage from accidents. Here is an in-depth look at the insurance coverages included:
Collision coverage – pays covered damage costs to your vehicle when it hits another vehicle or other object.
Property damage liability coverage – pays the costs associated with damage to somebody else's property caused by your off-road vehicle.
Bodily injury liability coverage – provides coverage if you injure or kill somebody while operating your off-road vehicle.
Comprehensive physical damage coverage – pays losses resulting from incidents other than collision including fire, theft, or vandalism no matter the location.
Defense costs- Sometimes accidents happen; the insurance company pays to fix the damages and your daily life continues. In other cases, the third-party may decide to file a lawsuit. In some of these cases, your defenses costs are a covered expense on your ATV or motorsports insurance policy.

How much does a motorsports or ATV insurance policy cost?
It makes sense to think about the expense of adding a new insurance policy to your portfolio. In many cases, ATV or motorsports insurance isn't as expensive as you think it is. Several factors impact the cost of the insurance. The good news is there are steps you can take to minimize the expense:
Drive safely.
Past violations on your driving record or insurance claims impact your rates. Stay safe on and off the road to avoid significant premium hikes.
Pick the right vehicle.
Not all off-road vehicles are the same. Insurance companies consider some ATVs, snowmobiles, dirt bikes, or other off-road vehicles to be more dangerous than others. The bigger the risk, the more the insurance company charges.
Multiples discount.
Many insurance companies offer a discount when you insure multiple off-road vehicles on one policy.
Pennsylvania ATV and motorsports insurance is available to residents in Hanover, PA, and surrounding areas that operate four wheelers, dirt bikes, golf carts, and snowmobiles. It is the best way to fully protect your adventurous spirit. Rumbaugh Insurance in Hanover, PA, offers several ATV insurance options to meet your unique needs.
Complete the form below to have one of our representatives contact you about motorsports insurance.