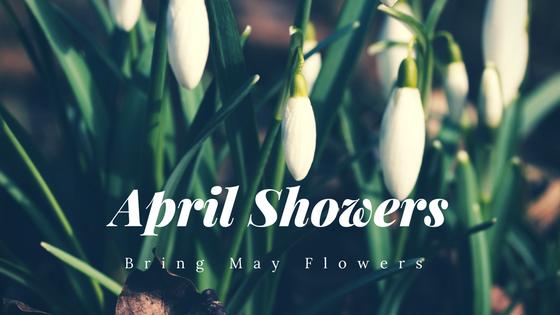 May Flowers, Warm Weather, and Summer Vacations
April Showers bring May flowers; at least that is how the old saying goes. The weather this year has been a bit unpredictable, but we are hopeful warmer weather will soon show up. April showers can also cause harm to your home, business, and surrounding property. Make sure you check these areas for damage that needs immediate attention:
Roof & Gutters: This is the best time to schedule a roof inspection to make sure your roof is in working order. Rid the gutters of any debris that can prevent water from draining properly away from your home.
A/C Checkup: This is also a great time to get you're A/C units checked, cleaned, and repaired before the really hot weather arrives.
Foundation: Walk around your home or building to inspect the foundation. You will want to look for deterioration, movement, and cracks. Fill the cracks and then continue monitoring or contact a contractor for advice.
Decks and Patios: Before picnic weather arrives, review your deck or patio for extreme wear and potential safety concerns like broken railings or soft floorboards.
One of my favorite parts of spring and summer is the time I get to spend with my family like attending my grandkid's baseball games and visiting with our local Hanover community at various summer events.
When I talk to customers and our team at Rumbaugh Insurance, I often hear the same from them. They are looking forward to spending time outdoors in their gardens, at family events, or just enjoying the outdoors. As another end of school year quickly approaches, I am sure many of you are also preparing for summer vacations. We recently wrote two articles to help make your travels a bit safer and less stressful. Take a look and let us know what you think.
If you haven't already followed us on Facebook, make sure you do today. We know insurance is not typically a conversation-starter but rather a conversation-stopper, and that's why our page is about a lot more than insurance. You'll find community events, local business highlights, and articles that make your life a little easier, like the ones above.
Stay Safe,
Don
PS. I would love to hear from you! Let us know how we're doing by
contacting us.